Breakfast Places in Manila: Where to Brunch and Munch Your Morning Favorites
If you're the kind who craves pancakes, -silogs, and champorados past 10 am, keep this list of restaurants that serve your favorite breakfast fare, all day everyday.
Mr. Jones
Ground Level, Greenbelt 5, Greenbelt
Paseo de Roxas cor. Legaspi St., Ayala Center, Makati
(+63 2) 501-3682, (+63 2) 501-3111

1960s-themed diner-style resto, Mr. Jones has been serving up all-day breakfast food in the metro for a few years now.
Try their Challah French Toast-- a two-piece French Toast stuffed with Nutella, raspberry preserves, and caramelized banana, then topped with crispy bacon, powdered sugar and whipped cream.
Challah French Toast
Turophiles on the other hand must get their famous Wicked Truffled Mac n' Cheese-- a creamy heavenly creation baked with three types of macaroni, four cheeses, Canadian-style double-smoked bacon, baby Portobello mushrooms and green peas, then drizzled with Truffle oil.
U.S. Beef Ribcap 'Tapa & Garlic Overload'
The U.S. Beef Ribcap 'Tapa & Garlic Overload', thinly sliced, almost sukiyaki-like, but with lots of the fat still intact, are reserved for those up to a sensory overload. The meat's soft texture and slight sweetness contrast well with the bitter, pungent, and strong flavors of the crispy garlic.
ClickTheCity Privileges members get a free signature milkshake for a minimum purchase of P1000. Click this link to know how you can be a member of ClickTheCity Privileges.
Maple
Two branches: San Antonio Plaza Arcade and Shangri-la Plaza East Wing
Maple is part of Pancake House Group and is often referred to as a more upscale Pancake House. A concept further developed by International Business Development Consultant, Dwight Ashton, the restaurant evokes a fairytale vibe, complete with storybook writings on the wall, plush couches, knobby wooden chairs, exquisitely-cut place mats, and a wall décor depicting a maple tree silhouette.
What to get: Prime Rib Tapa (P520), a perfectly marinated rib nestled atop a bed of garlic fried rice, canoodling with two sunny side-up eggs and Banana Pecan Pancakes (P335), which are a 3-piece stack of buttermilk pancakes topped with caramelized then flambéed bananas and maple-glazed pecans.
Early Bird
Unit C, Ground Level, Fort Pointe II
28th St. The Fort Complex, Bonifacio Global City, Taguig
(+63 2) 470-8847
Early Bird Breakfast Club has become a comfort haven for expats and foreigners who miss the delicious breakfast staples of their native countries. It is also popular with Filipinos who jog around the Fort area in the morning or wish to eat something after a fun night in one of the bars. Early Bird sets itself apart from its breakfast-serving contemporaries with its cutesy pastel interiors and Instagram-worthy food plating.
Yin and Yang Champorado
Croque Madame
What to get: Yin and Yang Champorado (P275) that's made with two kinds of chocolate—Belgian dark and white, and served with crispy dilis on the side, and the Early Bird Croque Madame (P445) classic French sandwich with bacon (finally!), cheese and mustard filling smothered in the most delicious mormay sauce.
Apartment 1B
Two branches:
LP Leviste St. cor. Sedeño St., Salcedo Village, Makati and
One Rockwell, Rockwell Drive, Rockwell Center, Makati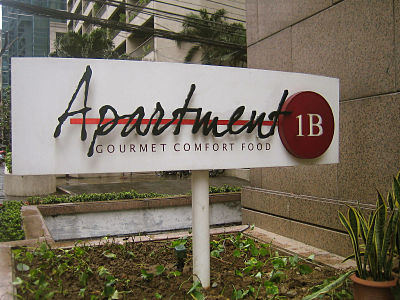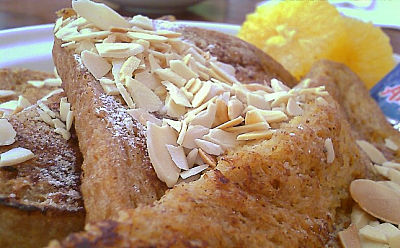 Tucked deep within Salcedo Village is Apartment 1B. Billed as the place for gourmet comfort food, the restaurant has a homey and cozy feel. Probably the most-ordered item on the menu is Eggs Benedict with Hollandaise sauce. Apartment 1B also serves the usual pancakes, waffles, and omelets. One of our writers also notes that their Orange French Toast is "out-of-this world delectable". Just last year, Apartment 1B opened its second branch in Rockwell Center.
Milky and Sunny
9 East Capitol Drive, Brgy. Kapitolyo, Pasig
Milky & Sunny is an amusement park for breakfast lovers; each dish takes you on a gastric ride mixed in with a warm nostalgic feeling of childhood, waking up to slow lazy weekends. The menu has all different kinds of breakfast favorites—cereal, French toast, pancakes, rice offerings--offered everyday, all day.
Strawberry and Cream Cheese Pancakes
What to get: Tapa (P160), with egg, fried rice and topped with garlic bits. It is one of Milky & Sunny's best selling dishes and is actually a secret family recipe from one of the members. There's also the filling Breakfast Enchiladas (P200) with pinto beans, spinach, mushrooms, tomato, cheese, salsa and cream cheese wrapped in a pan-fried tortilla. Kids and kids at heart will surely love Strawberry and Cream Cheese Pancakes that has triple decker fluffy pancakes, with cream cheese and strawberry jam served with a ball of butter on the side and syrup.
Stacy's
Capitol Greenstreet Commercial Center
1 Capitol Hills Drive, Quezon City
(+63 927) 326-2244, (+63 933) 442-7661, (+63 917) 847-2229
Warm and dainty are the first words that will come to mind upon entering Stacy's. The pastel colors, florals, and charming knick-knacks all contribute to the homey atmosphere.
Stacy Jones
Potato Chip Fried Chicken
Monkey Toasts
Stacy's serves all-day breakfast meals in large portions at very reasonable prices. They have classic favorites such as Stacy Jones (P215), tender strips of yakiniku cut US Beef tapa served with eggs, Potato Chip Fried Chicken (P180), two pieces of potato-chip encrusted fried chicken served with rice, golden steak fries, and mushroom gravy, and Monkey Toasts (P165)-- a French toast with jam, peanut butter, chocolate chips, and caramelized bananas goes really well with freshly brewed coffee.
The Clubhouse
Upper Ground Level, Robinsons Magnolia, Quezon City
(+63 2) 442-5571
The Clubhouse, technically, is not an all day breakfast place. But because breakfast food is such a big trend right now, the restaurant allows their customers to order from the breakfast menu up to three in the afternoon.
Vigan Longganisa Hash
Their breakfast menu pays special attention to both international and local favorites. The Vigan Longganisa Hash (P225) and the Tuyo Rice Bowl (P185) are the best of their Filipino-inspired offerings. The hash comes with two eggs, garlic parsley rice and pineapple salsa. The tuyo rice bowl gives tuyo an edge by cooking it with mushrooms, capers and olives. This too, is served with pineapple salsa.
Tuyo Rice Bowl
Eggs Atlantic
As for the international fare, the Eggs Atlantic (P275 – single, P425 – double) headlines the category with its slices of smoked salmon with spinach, poached egg and special hollandaise sauce.
Banapple
Eight branches all over the metro
(+63 2) 439-2675 for Katipunan branch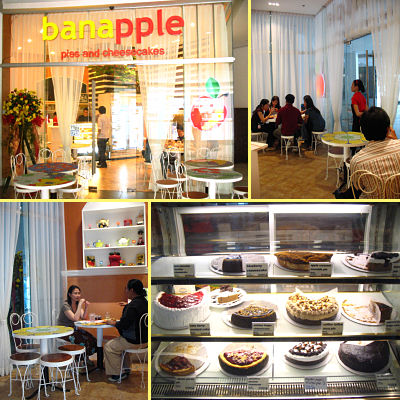 The bakery-café got its quirky name from its bestselling desserts--the famous and incomparable Banoffee Pie and the Apple Caramel Crumble. Banapple started baking pies and cheesecakes in 2000, initially supplying to friends and family. Today, the brand has grown into eight branches, serving comfort food meals alongside their special line of cakes.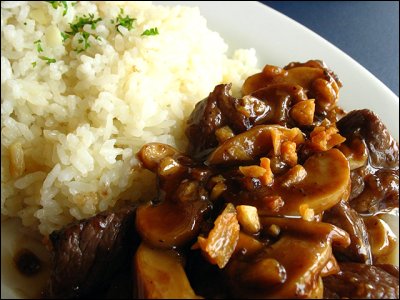 Salpicao Rafael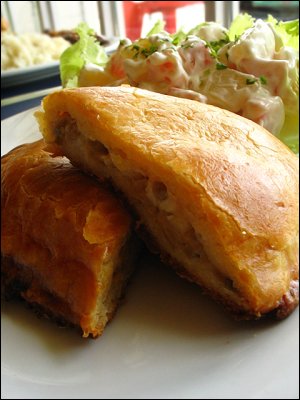 Creamy Chicken Pie
Banapple is open as early as 7:30 for hearty breakfasts. To start off your day happy, feast on Salpicao Rafael-- cubes of rib-eye steak and sliced mushrooms, smothered in garlic pieces and seasoned with special brown sauce and Creamy Chicken Pie, that's served with chunky potato salad. The pie has moist chicken flakes inside, blended in creamy white sauce.
Pancake House
​Originally established in 1970 and later acquired by the Lorenzo group in 2000, Pancake House today is a chain of casual dining restaurants most famous for their all-day breakfast selection. Just recently, as part of its Designer Pancakes series, Pancake House introduced to the market Cookie Butter Pancakes--a stack of classic mini pancakes with generous spreads of Trader Joe's Speculoos Cookie Butter in between layers and topped with a generous scoop of the same spread, garnished with crushed cornflakes and streussel.
Cookie Butter Pancakes
Other specialties: Classic Pancakes, Caramel Banana Walnut, Cheese Waffles, Daing na Bangus, Country Breakfast, Perfect Match, Best Tuna Macaroni Salad, Spaghetti with Meat Sauce, Classic Pan Chicken, Adobo Sulipan, Pork Vienna, Hot Roast Chicken and Best Taco in Town
Flapjacks
Named after the American way of making pancakes, Flapjacks caters to breakfast cravings, morning, noon, and night. This home-grown concept from The Bistro Group is a sure-fire way to keep you sunny and happy.
Pumping up your protein requirements? Get their Bacon & Mushroom Omelette, Smoked Chicken Longganisa and The Original Hashbrown Burger.
Other specialties: Flapjacks Classic Double Blueberry, Peanut Butter & Jelly, Toffee Banana, Mini Cheeseburgers, Chicken Strips, French Toast Platter, Central Park Classic, Ribeye Goulash, Beef Tapa, Garlic Longganisa, Boneless Bangus Belly, Beef Salpicao and Country Ham
ClickTheCity Privileges Get P250 off for a minimum purchase of P750 in a single transaction. Click this link to know how you can be a member of ClickTheCity Privileges.
Slappy Cakes
Ground Level, Eastwood Mall, Orchard Road, Bagumbayan, Libis, Quezon City
(+63 2) 909-3501
There are many pancake places in the metro that offer good quality breakfast foods and can give you that oomph in the morning. But no other pancake place can do it with the flair like Slappy Cakes.
Originally from Portland, Oregon, this new and hip breakfast place has come to our shores just recently and is now serving up pancakes, classic breakfast entrées, and Filipino breakfast favorites. They offer a one-of-a-kind DIY (do it yourself) dining experience to its customers. This restaurant also emphasizes local and seasonal organic produce for their food.
What to get: Well, the fun here, really, is cooking and preparing your pancakes just the way you want them. So be creative in mixing and matching pancake batters and toppings.
IHOP
Ground Level, W Global Center, 30th St. corner 9th Ave., Bonifacio Global City
Open from 6:00am to 12:00am Sunday to Thursday and 24 hours Friday and Saturday
IHOP is especially famous for their pancakes, so it's a must to try these beautiful stacks, each layer a reminder of how awesome mornings can be.
Original Buttermilk Pancakes
On each table, you will find three kinds of pancake syrup available for your indulgence—Old-Fashioned, which is the good old maple syrup we all know; Butter Pecan, a welcome surprise because it's sweet and salty at the same time; and Strawberry, which thankfully doesn't taste like medicine.
For the sweet tooth, there's the New York Cheesecake Pancakes (P285), which are composed of two fluffy buttermilk pancakes, loaded with creamy cheesecake pieces and crowned with strawberries. The cheesecake melts in the mouth, as the strawberry bursts with every bite. So good, it's almost dessert!
New York Cheesecake Pancakes
Sinangag Express
Several branches metro-wide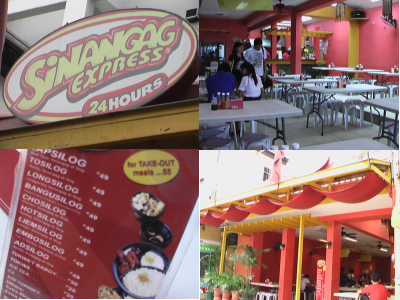 Sinangag Express
For those of you who are on a strict budget, Sinangag Express is perfect for you. Dubbed as 'SEx' by most of it's patrons, Sinangag Express is very popular for their cheap meals, especially their unique Tapsi. Their distinctly flavored tapa meat is shredded, just like corned beef. Other -silogs are available, too: Tosilog, Longsiog, Bangusilog, Liemsilog, Hotsilog, Chosilog and Embosilog-- all for under P100.
Rodic's Diner
Tapsilog
Despite Rodic's I-couldn't-care-less ambiance, this leveled-up carinderia is considered an institution (and even heaven) by Tapsilog lovers. Its consistently sweet and tender minced tapa is served with a huge cup of rice, greasy sunny side up egg, and tomato slices-- all for P75! If your budget is tighter, you can opt for their half-order meals that ranges from P30 to P45. No wonder, Rodic's is the choice of budget-conscious university students and yuppies for filling breakfast fare.
Kanto Freestyle Breakfast
549 San Joaquin St., Brgy. Plainview
Mandaluyong
(+63 2) 400-2268
Hash Brown Topped with Poached Eggs and Tomato Pesto
Fluffy Pancake Topped with Oreo Cookie Butter
The ultimate no-frills, cheap thrills food haunt that serves up breakfast food with a little swagger is Kanto Freestyle Breakfast. Now with two branches (Mandaluyong and Marikina), this 24/7 tapsihan not only offers your classic Pinoy breakfast food, but also American comfort food, right by the street. Chow on gourmet breakfast that costs less than P100: try their Fluffy Pancake Topped with Oreo Cookie Butter (P90), Hash Brown Topped with Poached Eggs and Tomato Pesto (P90), or create your own Freestyle Breakfast by choosing your own viands.
Adobo To
31 Gen. Delgado St., An Antonio Village, Ortigas, Pasig
Telephone: (63 2) 631-3667
From being an occasional bazaar concessionaire, Adobo To' evolved into a full-fledged restaurant with a growing number of fans—- most of them, employees from nearby offices. The carinderia-style resto tucked inside a village, just a few blocks away from the Ortigas corporate district specializes in adobo-- a dish easily favored by many. Variants include Spicy Adobo, Coco Adobo (my personal favorite), Cheesy Adobo (another favorite), Adobo Sisig, and Adobo Flakes (P70). Each order comes in a plate with egg, rice, and a teaspoon of tomato salsa on the side.
Aside from the Adobo dishes, which come in pork or chicken, Adobo To' also offers other Filipino favorites such as Lechon Kawali, Crispy Tawilis, and your usual 'silog' family: Tocino, Longganisa, and Tapsi, all priced at under P100.
Additional photos from Pancake House and Flapjack's Facebook page.